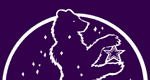 Ursa Major Awards discussion Blog: May 2015
Adjusting the nomination process
Mon, 4 May 2015 00:10:40 -0400
"Max DeGroot" <degroot.max [at] gmail.com>
I think it is a travesty what College Humor did to the Ursa Major Awards. I
don't know who nominated Furry Force, but give me a break. Is this something we
want representing the Furry Fandom...and awarding it for doing so?
This is not the first time that something has been nominated and won that one
wonders if it truly represents the furry fandom. Avatar won for best picture.

[UMA-discussion] Adjusting the nomination process
Mon, 4 May 2015 01:45:07 -0400
"Max DeGroot" <degroot.max [at] gmail.com>
I did read the replies. I would ask them if any of them voted, and if they did,
did they vote for that one.

Sounds to me more like they are justifying it.

---